November Membership Meeting
The November Membership meeting will be Tuesday November 4th
at 7:30 PM at EB's Pub & Party Center at Meadowlake Golf and Swim Club
on 39th St. NE in Canton.
Optional dinner and socializing starting at 6 PM.
Program: Cross Country part 2 by Dwight Witte and Roy Schlabach




December Membership Meeting
The December Membership meeting will be Tuesday December 2nd
at 7:30 PM at EB's Pub & Party Center at Meadowlake Golf and Swim Club
on 39th St. NE in Canton.
Optional dinner and socializing starting at 6 PM.
Program: From Couch "Potater" To 50 Stater by Murray Fishel




SCBC Banquet - Save This Date
SCBC at the Movies
Bring your partner or come by yourself.
We'll have movies and popcorn,
candy and gum.
January 10th at Tozzi's
Be sure to come!
SCBC does 10th VENICE
2015 marks 10 years that SCBC has been traveling to Venice, Florida
for an annual winter bike trip. Once again, this trip has been
expanded to include two weeks from January 17 to February 1.
We can't guarantee the weather, but we can guarantee that there
will be biking, fine dining, entertainment, sight seeing and socializing.

Reservations can be made at the Island Sun for $72 + tax per night
by calling (941) 484-9559. Rooms are limited, and this is a special
group rate only available to SCBC members.
There is a 48 hour cancellation restriction.





Membership Renewals
Dues are due March 31, 2014. If you have not already done so, send in your renewal today.
Print application form


FAQ
Answers to Frequently Asked Questions
Ride Altitude Gain Data Collection
You will need an altimeter cyclometer or a GPS with barometric altimeter and about 5 min. of time each ride. We will be averaging all the data on each ride so recording data on the same ride two or more times is helpful! The more data we collect, the more accurate the results! Record the total Altitude Gain & any comments. When you get at least ten rides recorded, give or send them to me.
THANK YOU FOR YOUR HELP!
Don Royer
Ride Altitude Gain Worksheet


Ernie's Bike Shop discount
Members: Please present your SCBC membership card/Ernie's Bike Shop discount card when you make a purchase at Ernie's. Please mention you are a member before the sale is rung up. You may obtain a replacement card from Dave Hunter, Membership Chairman, if you have misplaced yours.



Click image below to download TCX files for GPS navigation.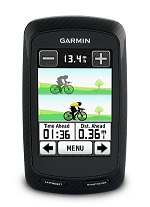 GPX files can be accessed (if available) and imported by using the MapMyRide or Ride with GPS link on the club maps.