August Membership Meeting
The August Membership meeting will be Tuesday August 5th
at 7:30 PM at EB's Pub & Party Center at Meadowlake Golf and Swim Club
on 39th St. NE in Canton.
Optional dinner and socializing starting at 6 PM.
Program: The Ohio to Erie Trail Fund by Executive Director Jerry Rampelt




Upcoming SCBC Biking Tours
TOUR DATES LEADER
Gettysburg & Lancaster PA July 26 - Aug 2, 2014 Debbie Mohler
Little Miami Trail Sep 27 - 28, 2014 TBA
Venice FL Jan 18 - 31, 2015 Al Jones
Central Florida Feb 1 - 10, 2015 Dave Cardarella



Ohio State Sr Olympics Cycling Games - hosted by SCBC
Congratulations to all the SCBC members who competed in the Ohio State SR
Olympics Cycling hosted by SCBC at Marlington HS. The following qualified
for the National SR Olympics Cycling in 2015 in St. Paul, MN: Don Bunker,
Tony Gould, Chuck Knott, Greg English, Bill Mishler, Ron Curati, Bud Scott,
Dale Seeds and Jim Royer. Way to go guys!

Click on links below to see Race Results

5k time trial results
10k time trial results
20k road race results
40k road race results

Also thank you to our wonderful, dedicated SCBC volunteers-45 strong-
who made all this possible.
Membership Renewals
Dues are due March 31, 2014. If you have not already done so, send in your renewal today.
Print application form


FAQ
Answers to Frequently Asked Questions
Ride Altitude Gain Data Collection
You will need an altimeter cyclometer or a GPS with barometric altimeter and about 5 min. of time each ride. We will be averaging all the data on each ride so recording data on the same ride two or more times is helpful! The more data we collect, the more accurate the results! Record the total Altitude Gain & any comments. When you get at least ten rides recorded, give or send them to me.
THANK YOU FOR YOUR HELP!
Don Royer
Ride Altitude Gain Worksheet


Ernie's Bike Shop discount
Members: Please present your SCBC membership card/Ernie's Bike Shop discount card when you make a purchase at Ernie's. Please mention you are a member before the sale is rung up. You may obtain a replacement card from Dave Hunter, Membership Chairman, if you have misplaced yours.



Click image below to download TCX files for GPS navigation.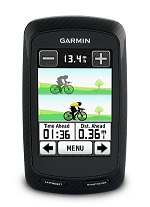 GPX files can be accessed (if available) and imported by using the MapMyRide or Ride with GPS link on the club maps.